Register to get your instant
e-coupon code towards a $50 gift card
How it Works
Earn a FREE $50 gift card for every $1,000 spent on any DRICORE product from January 1st, 2022 to March 31st, 2022. Follow the steps below for your rebate:
1. Sign up above to obtain your instant E-COUPON CODE
2. Purchase any DRICORE® Product (DRICORE® Subfloor, DRICORE SMARTWALL®, DRICORE™ PRO Concrete Repair)
3. Take a picture of your receipts (for all purchases)
4. Email us one or multiple receipts with your unique coupon code to: rewards@dricore.com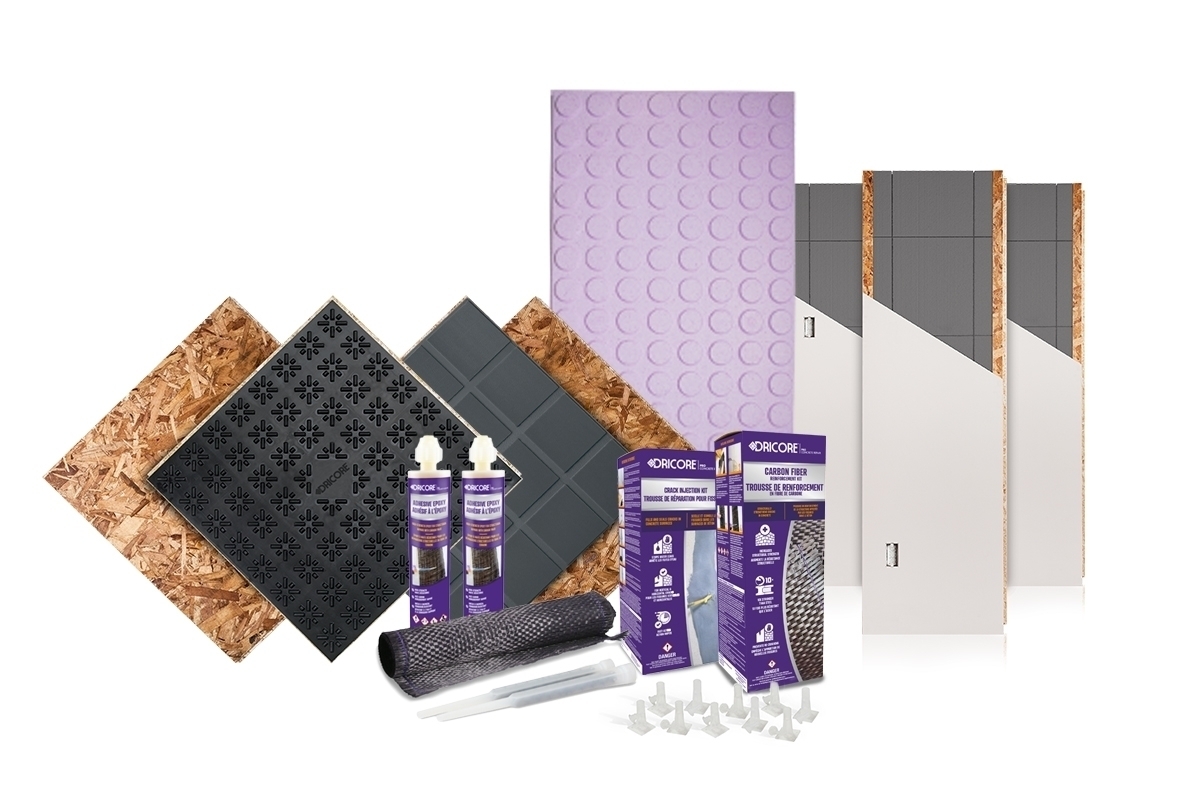 Note: Terms and conditions apply. Promotion is subject to change without notice. We will accept single or multiple receipts totalling $1,000 worth of DRICORE products.  Promotions and rebates can not be combined. All reward gift cards will be sent within 4 weeks of the date received and will be issued for the retailer where a majority of the panels were purchased. Each receipt will be tracked in our database and is to only be submitted once. Rebate valid from January 1st to March 31st, 2022. Gift card redemptions must be submitted prior to May 31st, 2022.