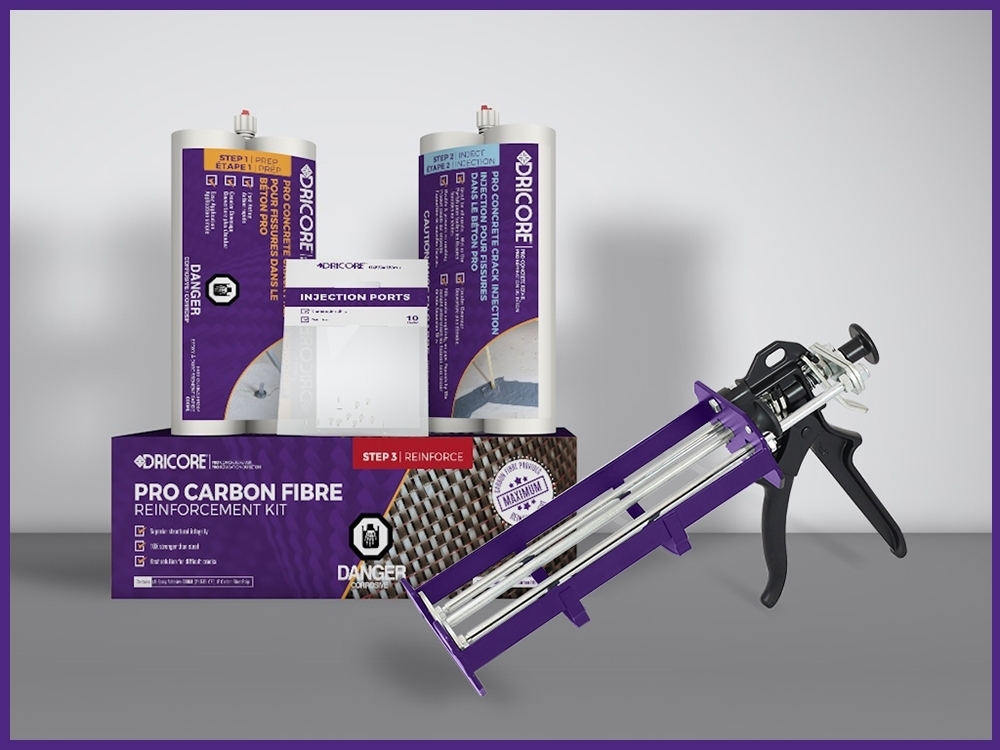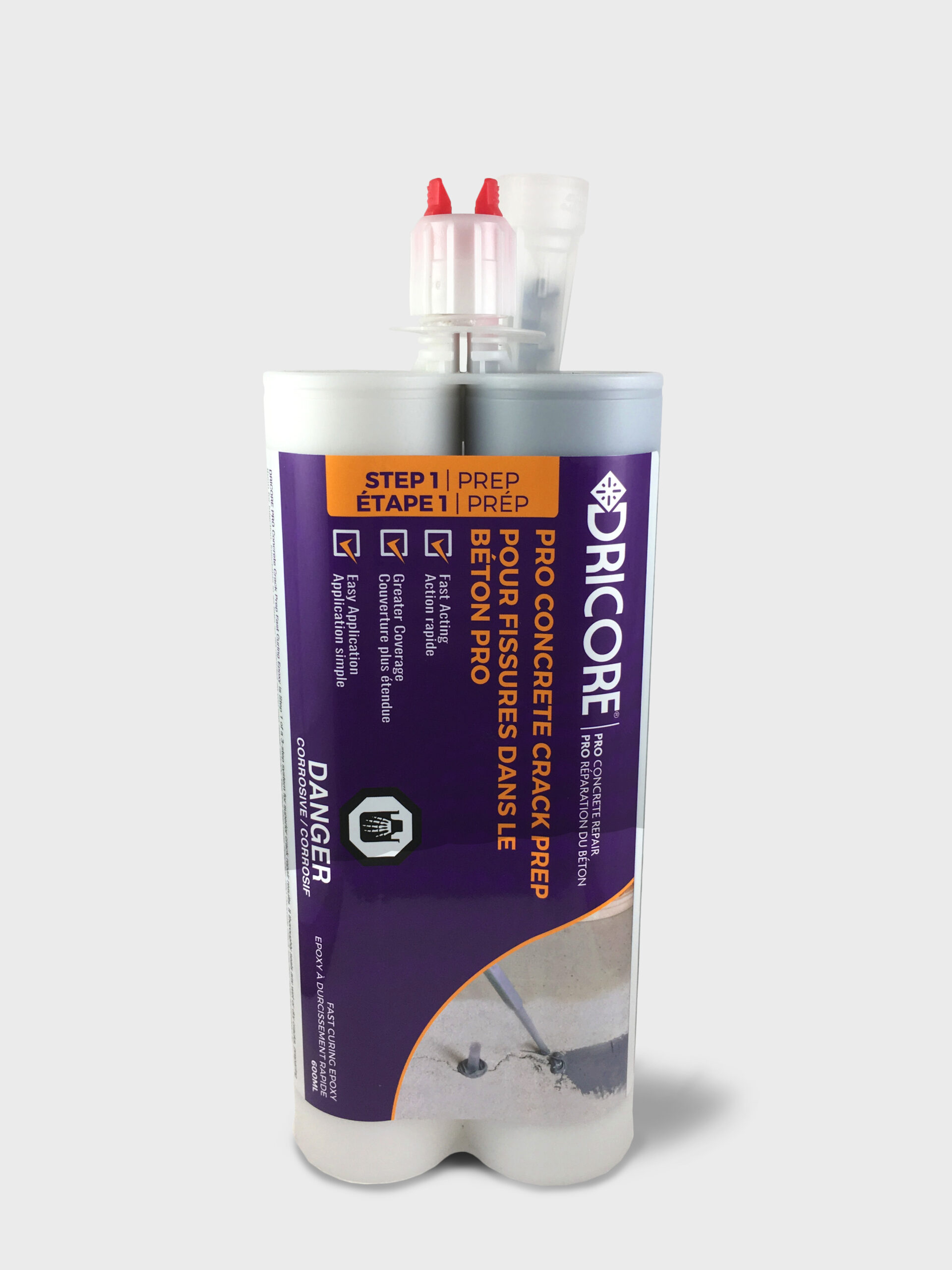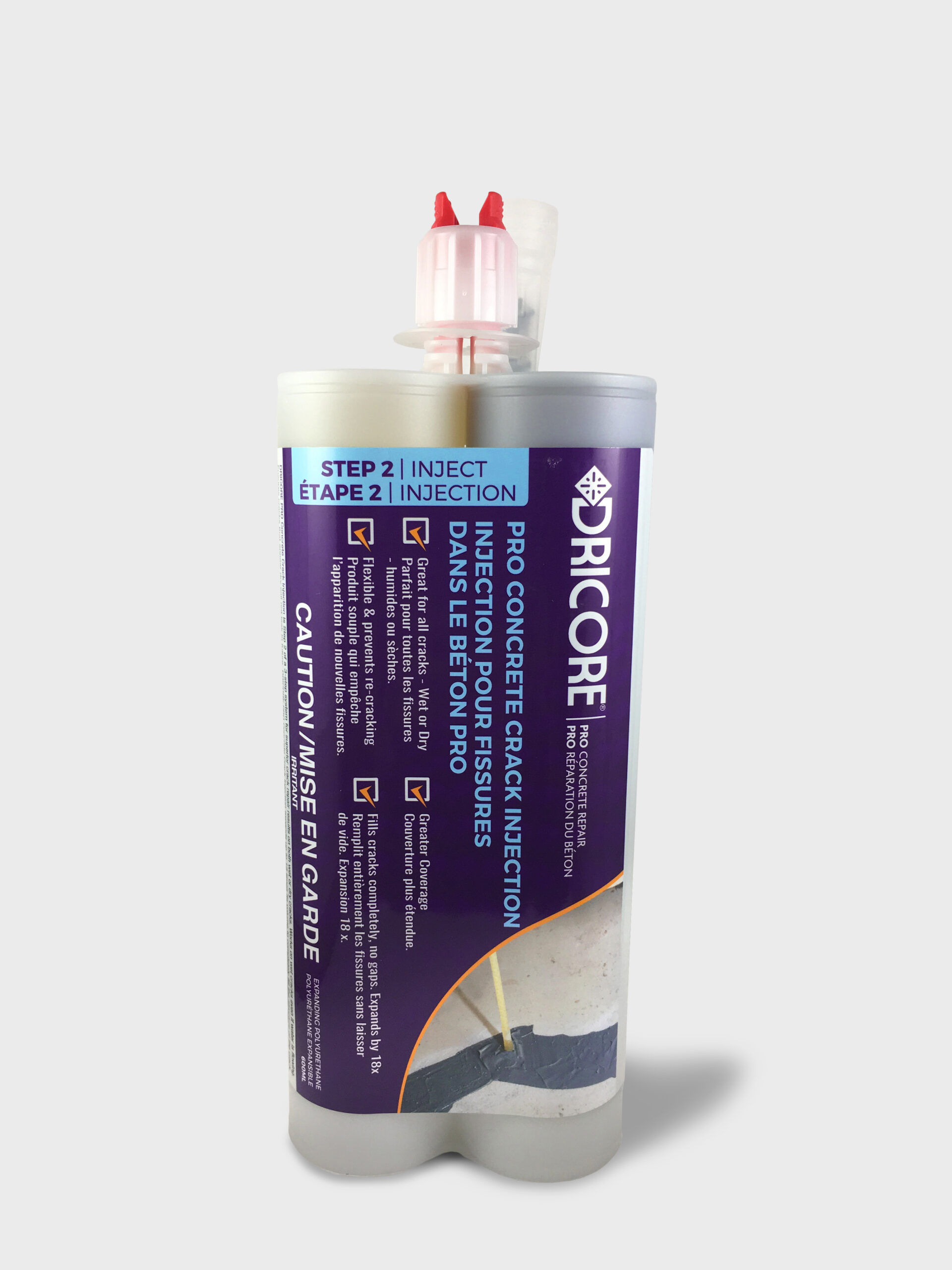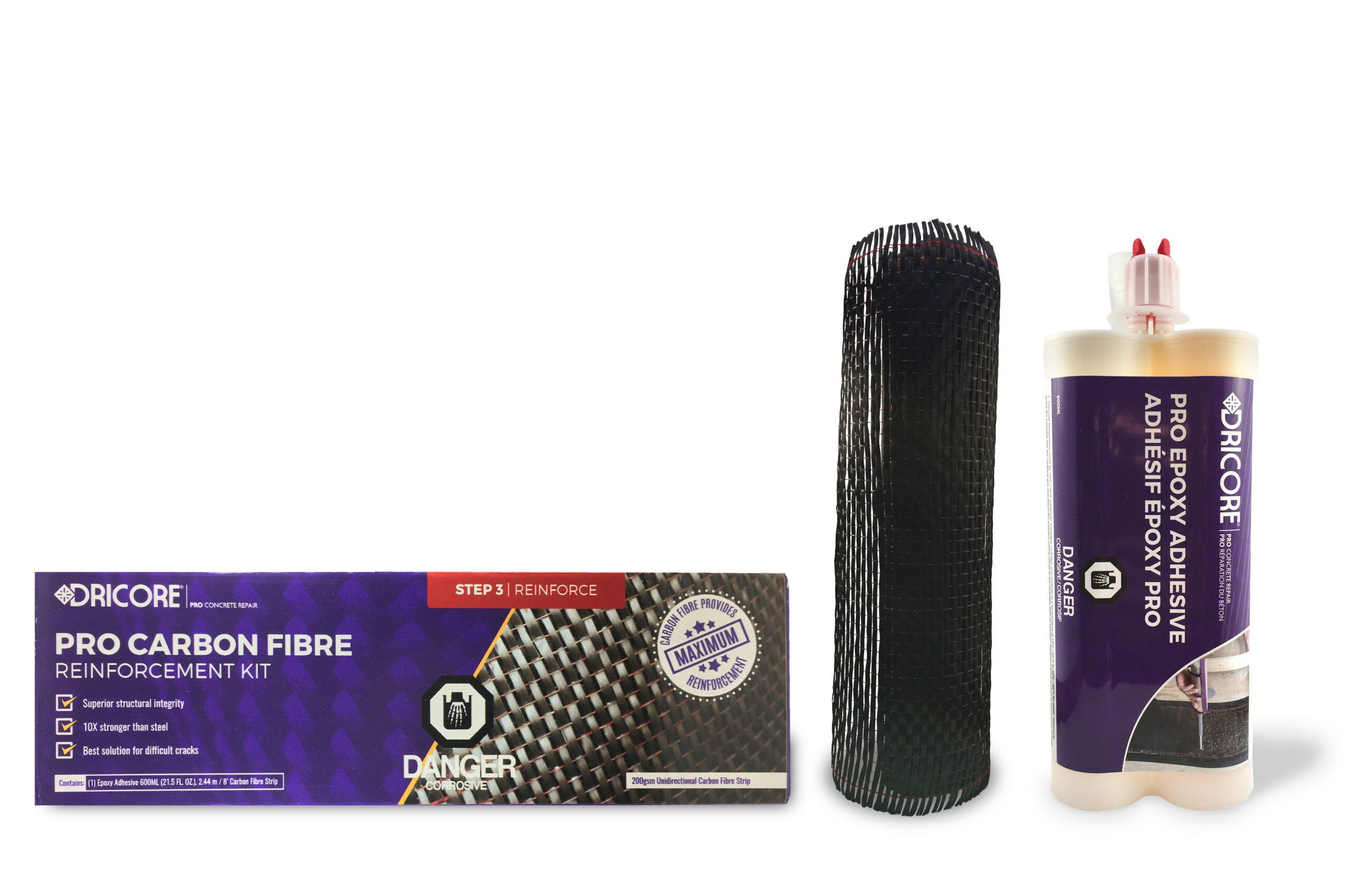 DRICORE™ PRO Concrete Repair
A 3-step repair system to seal, fill and reinforce cracks in concrete.
Applicable for wet and dry applications
Seals and reinforces cracked concrete
Integrated carbon fiber solution is 10x stronger than steel
Why DRICORE™ PRO Concrete Repair?
Over the lifespan of a basement foundation, annual freeze and thaw cycles, as well as pressure from the surrounding soil, create significant strain on a foundation wall. This often causes cracks to form in the concrete. These cracks should be filled to protect against possible water leaks, as well as the entry of dangerous, naturally occurring gasses such as radon.
Help Create The Best Living Space For Your Family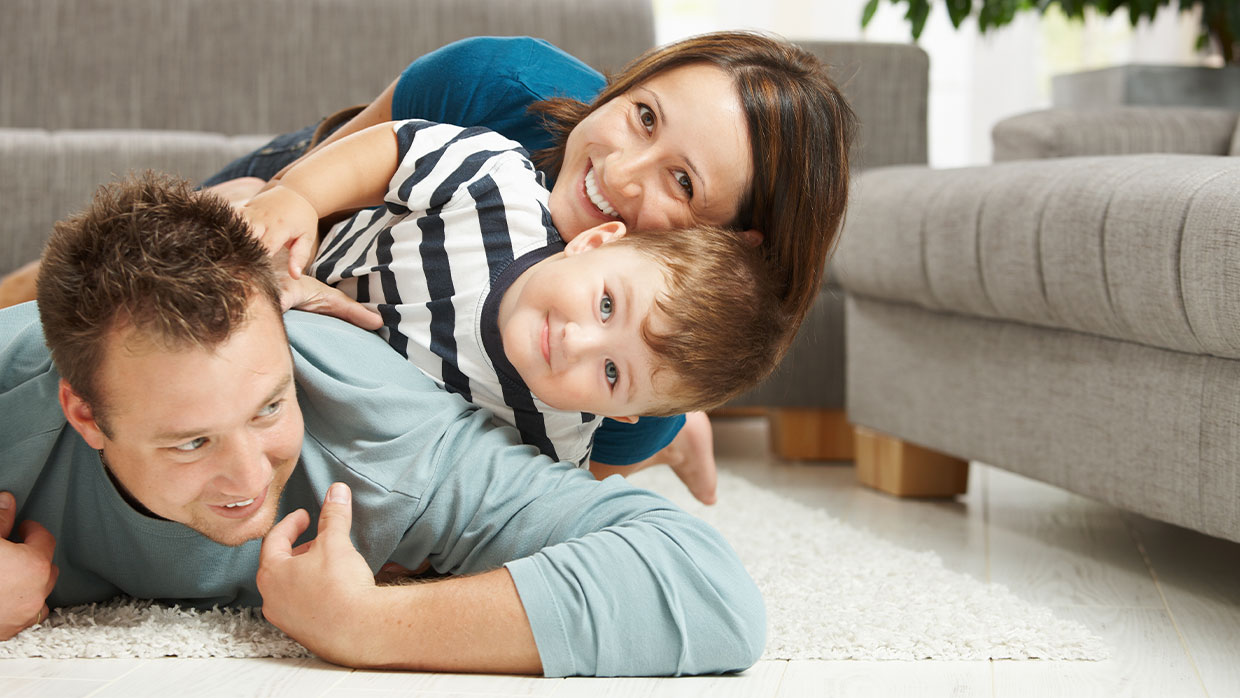 Features and Benefits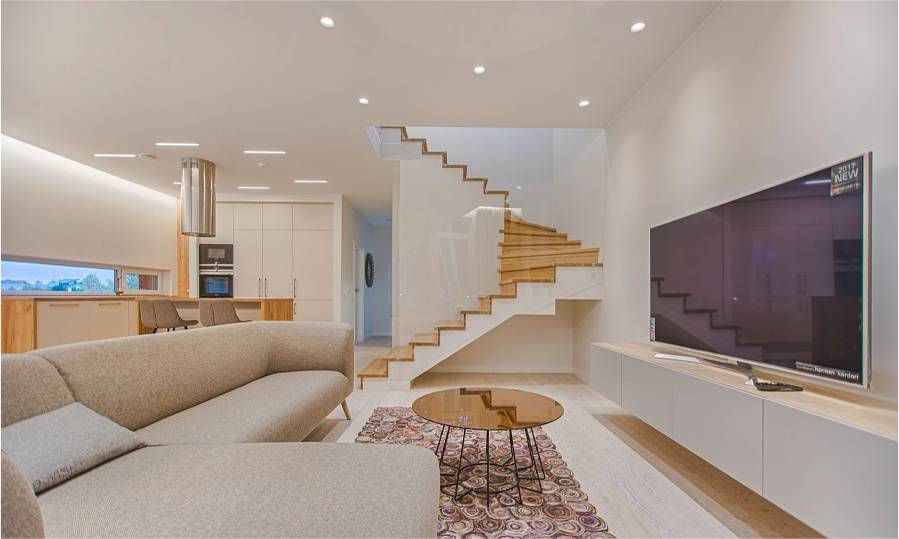 01
Convenient and Versatile Application
Can be used on both wet and dry cracks
02
Smooth and Clean Finish
Smooth finish that can be easily painted over for a finished solution that is nearly seamless
03
Durable
Carbon fiber is 10x stronger than steel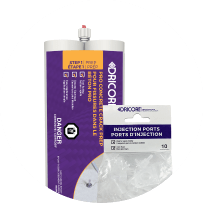 STEP 1 | PREP
DRICORE™ PRO CONCRETE CRACK PREP is a surface treatment that thoroughly seals any wet, or dry cracks, preparing them for injection.
STEP 2 | INJECT
DRICORE™ PRO CONCRETE CRACK INJECTION is an expansive, flexible, polyurethane that expands up to 18 times its volume to completely fill the crack.
STEP 3 | REINFORCE
DRICORE™ PRO CARBON FIBER REINFORCEMENT KIT is used to provide the ultimate reinforcement and structural strength to a cracked concrete wall, making the concrete stronger than new.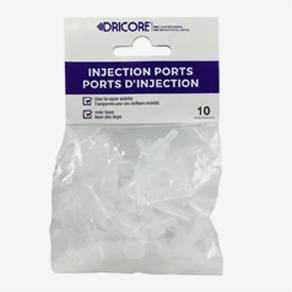 DRICORE® Injection Ports
Clear ports and wider bases allow for easy visibility and attachment.