Videos
See DRICORE® products in action. Learn how you can use them, make projects easier, and keep things running smoothly.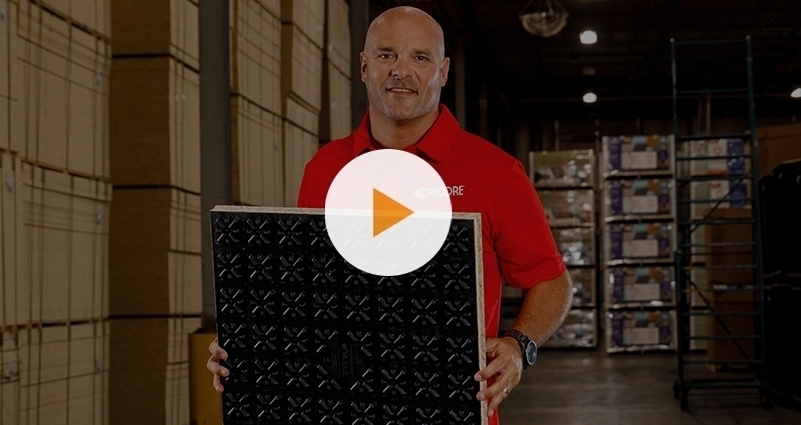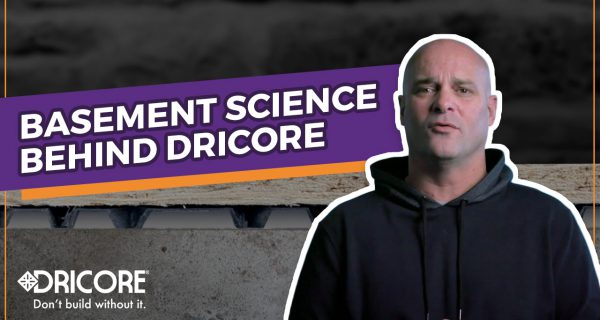 Basement Science Behind DRICORE Subfloors
Learn about the basement science behind DRICORE Subfloors and why they're an essential step to every basement renovation. From capillary and thermal breaks, to DRICORE's Air Gap Technology, see all the ways DRICORE Subfloors make your basement as comfortable as any other room in your home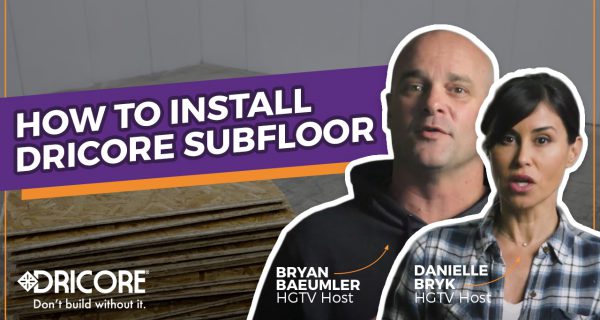 How to Install DRICORE Subfloor with Bryan Baeumler & Danielle Bryk
A step-by-step guide to your DRICORE Subfloor install Follow along with Bryan Baeumler and Danielle Bryk as they show you the tips and tricks to a fast and easy DRICORE installation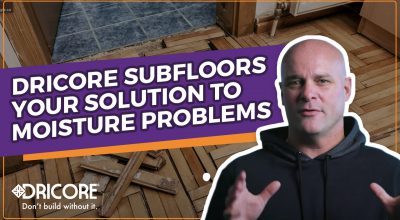 DRICORE Subfloors Your Solution to Moisture Problems
Ever wonder why your basement always felt musty? Concrete is porous, which allows water to slowly enter your basement over time. DRICORE Subfloors is your first line of defence against moisture, mold, mildew and small water leaks
Traditional Subfloors vs DRICORE Subfloors
Deciding on what kind of subfloor to build. Let Bryan Baeumler walk you through the differences between a traditionally build subfloor system, and DRICORE's all-in-one subfloor solution. Easier to install, protects against moisture, mold, mildew and small water leaks, and backed by a limited 25-year warranty, there's only one solution to what kind of subfloor system to build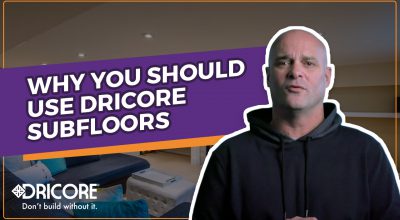 Why You Should Use DRICORE Subfloors
Why should you use DRICORE Subfloors? Let HGTV host Bryan Baeumler walk you through the importance of having DRICORE Subfloors in your home. From helping to protect against moisture, mold, mildew and small water leaks all while creating a warmer and softer feeling finished floors. DRICORE is the first step to any basement renovation.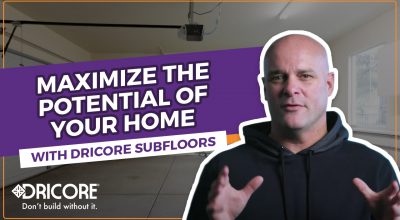 Maximize the Potential Of Your Home With DRICORE Subfloors
Maximize your living space while increasing your home's value with a DRICORE renovation. Renovate that unused room and turn it into a little getaway, or create that dream playroom for your family, the potential in your home is endless. See how DRICORE Subfloors is your first and most important step to any renovation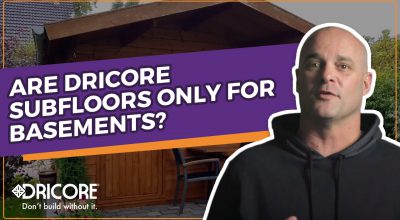 Are DRICORE Subfloors Only For Basements
Are DRICORE Subfloors only meant for basements? Short answer, NO‼️ Any room on a concrete floor can benefit from a DRICORE Subfloor system from garages, patios, sheds, and more, DRICORE Subfloors will help you create a room as comfortable as any other in your home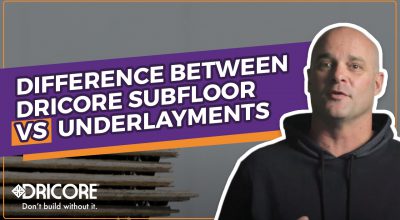 Difference Between DRICORE Subfloor and Underlayments
Ever wonder what the difference between a standard DRICORE and an underlayment. Bryan Baeumler walks you through the two options and why DRICORE is your ultimate solution to your basement renovation
What Finished Floors to Use with DRICORE Subfloors
Wondering what finished floors you can install with DRICORE Subfloors From LVT/LVP, to laminate, engineered hardwood, carpet and tile, DRICORE subfloor can be installed with all your standard types of finished flooring. Protect your flooring investment with a proper subfloor system like DRICORE