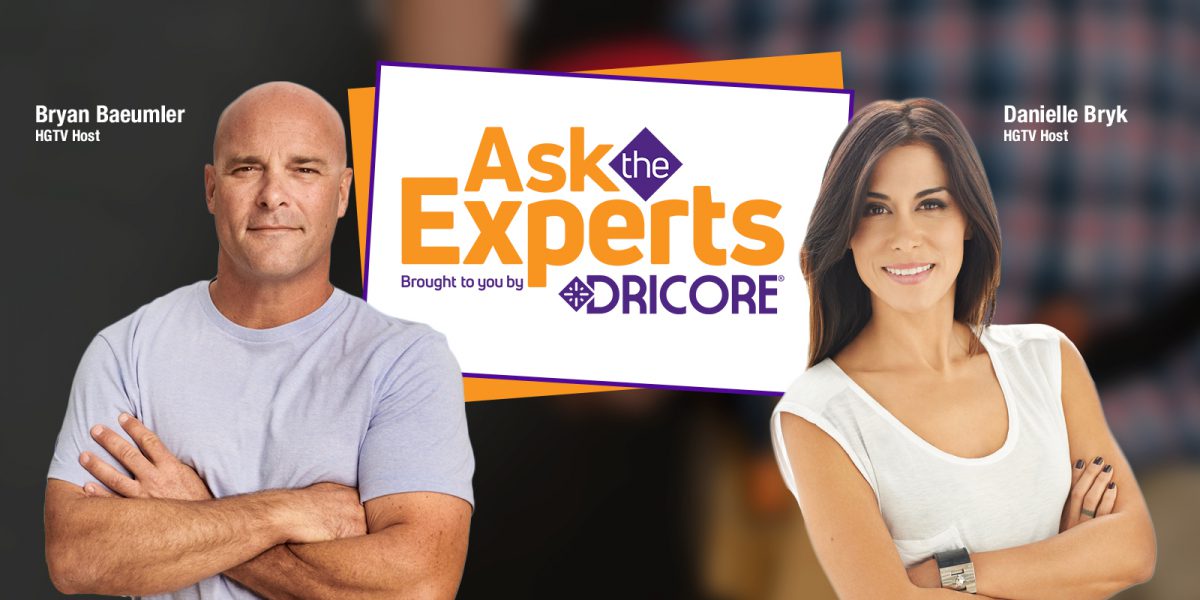 Thinking of renovating and you have a question? Here's your opportunity to ASK OUR EXPERTS, Bryan Baeumler and Danielle Bryk!
Submit your question below for a chance to have it answered and you will also be automatically entered into a draw for a chance to WIN 500 sq. ft. of DRICORE SUBFLOOR (retail value: $750)*.
Each week, Bryan and Danielle will be sharing their responses to select questions on DRICORE's social media channels so follow us to see their responses!
February 8th - April 8th, 2021
*Eligibility to the 500sq. ft. DRICORE Subfloor giveaway is open to all residents of the continental United States and Canada who are at least eighteen (18) years of age, except residents of Quebec.
Watch Bryan Baeumler and Danielle Bryk Answer Your Questions
Submit your question below