BASEMENT SUBFLOOR MADE EASY
DRICORE Subfloor® is designed with Air Gap Technology to help keep basement floors warm, dry and comfortable.
Feature & Benefits
Air Gap Technology helps protect against moisture, mold, mildew and small water leaks
Makes floors feel warmer with an R-value of 1.4
Softens finished floors against hard concrete
Helps promote healthy indoor air quality
Strong enough to support up to 6,642 lbs. per sq. ft.
Protects any finished floor type
Tongue and groove design makes installation fast and easy
Limited 25 year warranty
Installing DRICORE Subfloor®
Which Subfloor Is Right For You?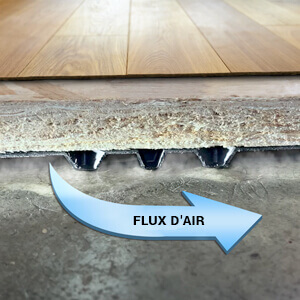 Air Gap Technology
DRICORE® has been designed with Air Gap Technology that encourages air flow to help protect against moisture emitted from concrete floors, as well as small water leaks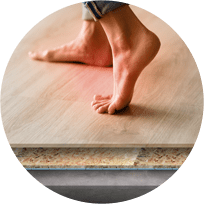 Warmth (R-value 1.4)
DRICORE® Subfloor panels elevate your finished floors to create a thermal break from the cold concrete floors. Stay comfortable with floors that feel warmer all year round.
Soft
Concrete floors are hard and unforgiving on your body over time. DRICORE® Subfloors help soften finished floors for a greater level of comfort.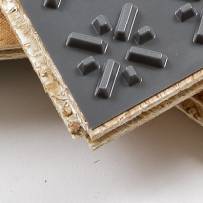 Easy to Install
Tongue and groove design makes the installation fast and easy. A 500sq. ft. room can be completed in an afternoon!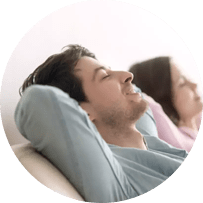 Air Quality
Raised subfloor panel design creates positive airflow beneath finished floors to help protect against mold and mildew growth.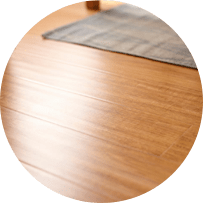 Protects Finished Floors
Compatible with all types of finished flooring, can be used with laminate, luxury vinyl tile (LVT), engineered hardwood, carpet, and tile.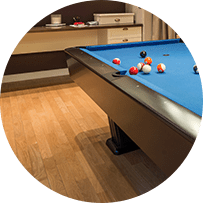 Strong
Strong enough to support gym equipment, and large furniture, DRICORE® Subfloors are rated to support up to 6,642 lbs. per sq. ft.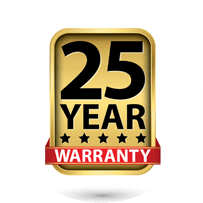 Air Gap Technology
Backed by a 25 year limited warranty, be confident when you choose DRICORE® Subfloors.