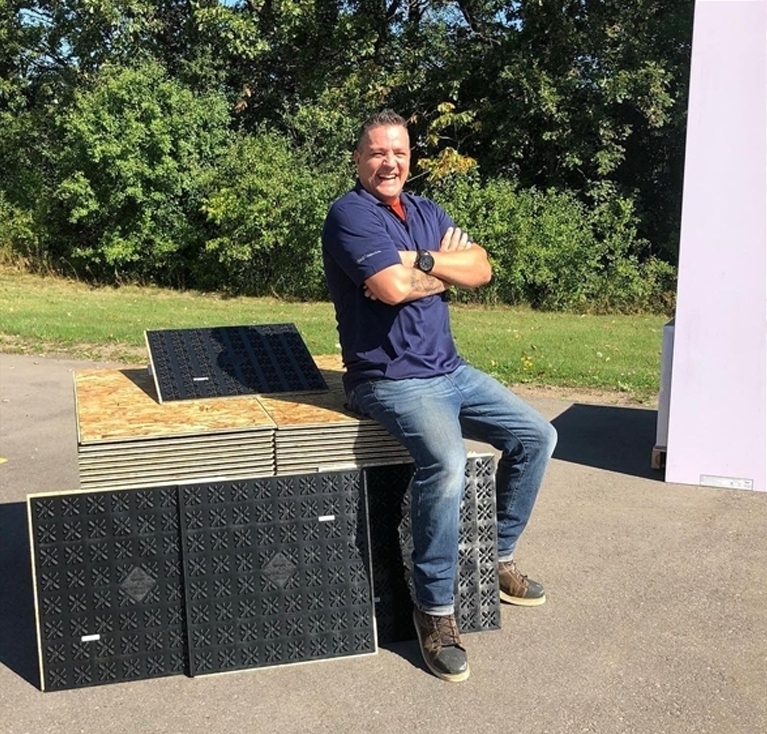 About Damon Bennett
For Damon Bennett, construction is a way of life. A trusted expert and television staple for over a decade, Damon has earned the respect of industry heavy weights and the admiration of fans worldwide.
A childhood fascination with restoration turned into a full-fledged career of making people's dreams come true. Damon's solid workmanship, along with a reputation for being a stand up guy with a big heart, landed him a job working on the top show on HGTV. He quickly climbed the ranks and became the Crew Supervisor. For nearly ten years he was an integral key to the team. These days Damon lends his expertise to homeowners and DIY'ers across North America with instructional keynote presentations, Q&A sessions and videos. He continues to run his construction company building and renovating homes across North America.
Damon specializes in carpentry, structural reinforcement and construction coordination. He is not simply a mentor to his crews, but rather the first to jump in, swing the hammer, and get his hands dirty. When not working on a job-site, Damon can usually be found with the many animals that he has rescued or with his charity work with various Veteran's groups. His current project: renovating the Trenton Airforce base pub. Next up: Honourary Colonel.