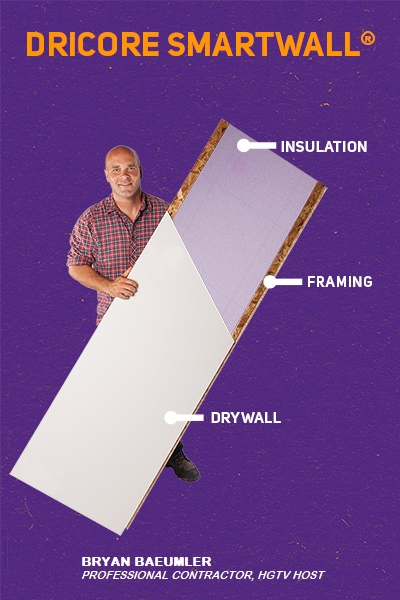 FRAMING, INSULATION & DRYWALL IN 1 EASY, HIGH-QUALITY PANEL
DRICORE SMARTWALL® helps you save time as you DIY your basement remodel with ease. Prevent moisture and increase efficiency even better than the pros.
Why DRICORE SMARTWALL®?
All-in-one DRICORE SMARTWALL panel is 3x faster to install than traditional framing, insulation and drywalling
Consistent, longer-lasting and higher quality finish
29% more energy efficient than traditional framing rated at R-15.1
Protects against moisture entering the home
Leaves less mess during install with 75% less mudding and sanding when installing with DRICORE Patch Pro
Slimmer profile to maximize space
Backed by industry certifications
Easy Installation, Designed for DIY
Learn how to install DRICORE SMARTWALL to finish your basement and create a safe and healthy living environment for many years to come.
Features and Benefits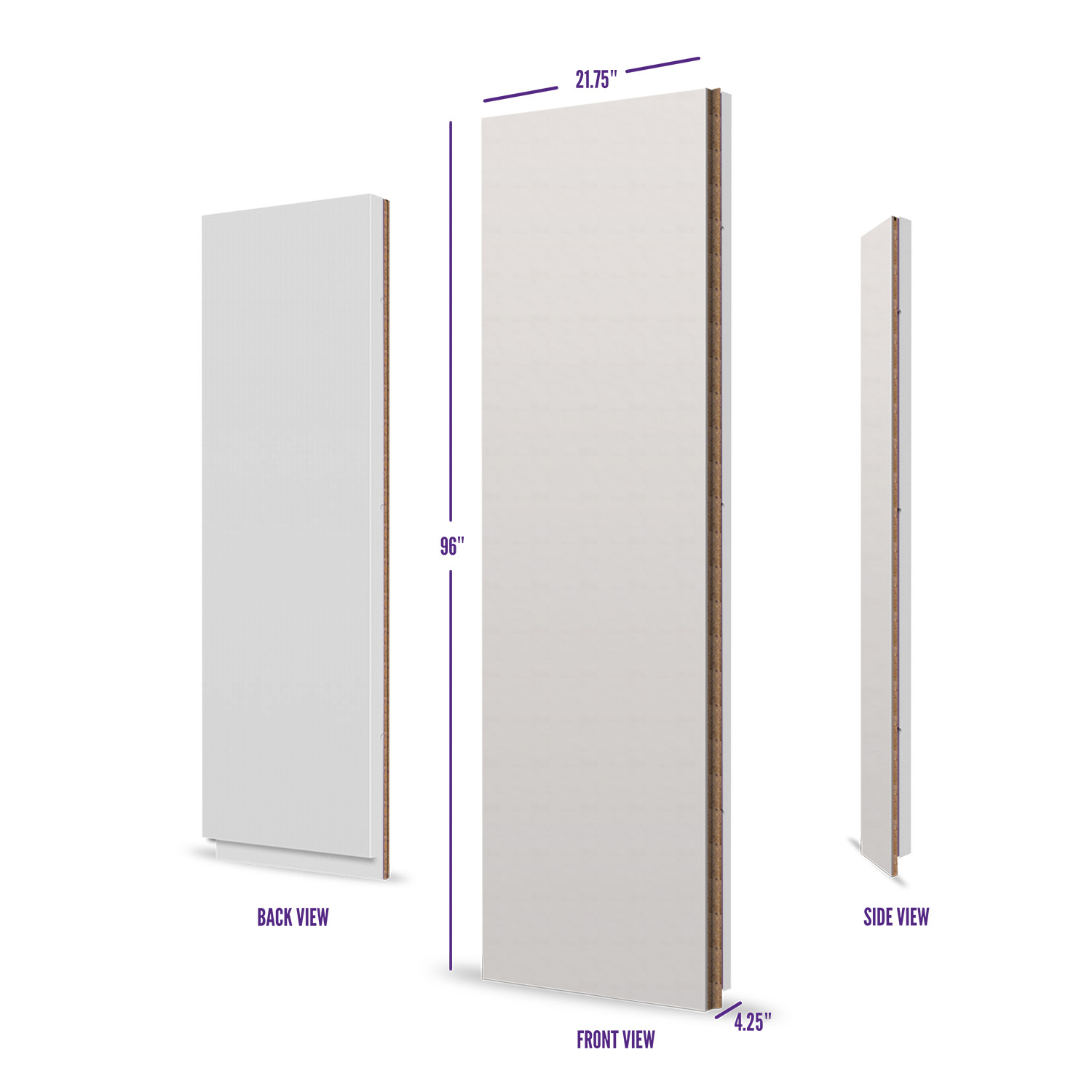 Quick Calculator
Enter Linear Square Footage
Formula
Linear Feet / 1.8 = Number of Total Panels
Types of Panels: Standard, Outlet, Light Switch - Number of Panels x 0.75 = Number of Standard Panels
- Number of panels x 0.25 = Number of Outlet Panels
- Use Light Switch Panels as needed

Add-ons:
- 1qt of DRICORE PatchPro per 10 SMARTWALL Panels
- 2x 5" Screws for Each Smartwall Panel