How to Ensure Customer Satisfaction on Your Next Flooring Job
What is the key to any good flooring installation? Using the right subfloor. We'd argue there is no application where using the right subfloor is more important than in a basement, which is prone to moisture. If that moisture is trapped, it can lead to mold and mildew growth. A basement's concrete floor is also cold and hard, making it uncomfortable to walk on. Installing a quality subfloor puts a protective barrier between the concrete floor and your customer's finished floors. Ultimately, the right subfloor will make a long-term difference in how their basement looks, feels and functions—even how it smells!
So, what does the "right" subfloor look like?
Shifting away from handmade subfloors and turning to engineered subfloor systems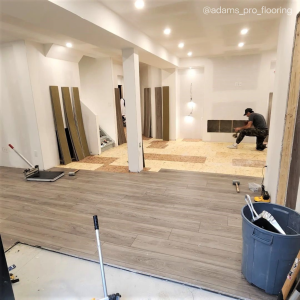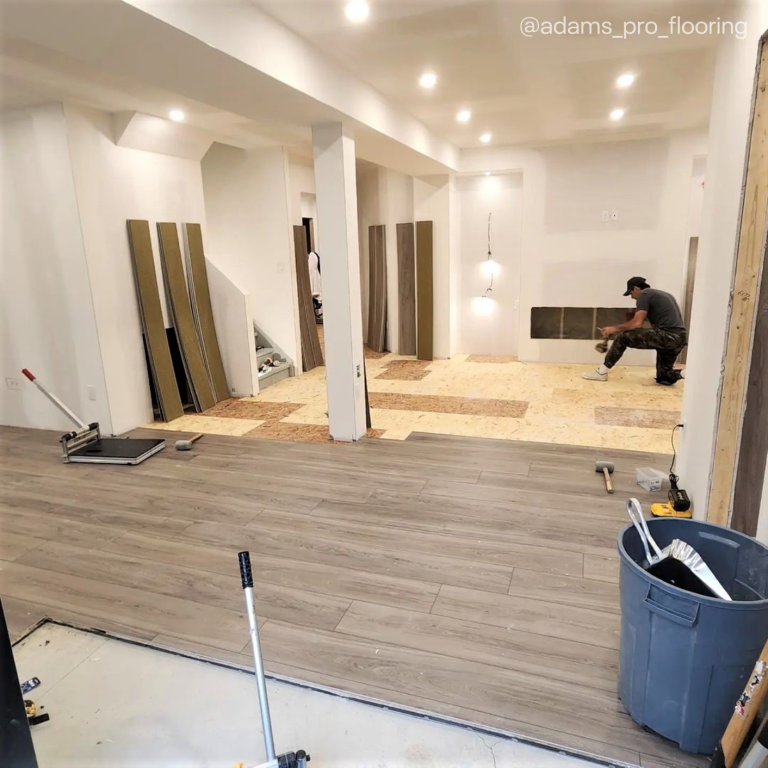 For years, home builders, remodelers and flooring installers have designed subfloor systems from scratch, using plywood purchased from a local home improvement store or lumberyard. A time-intensive approach, installing a "homemade" subfloor involves carefully layering a dimpled membrane and taping the seams with vapor seal tape. Then, 4' x 8' sheets of plywood—which can be difficult to handle because of their large size—must be painstakingly screwed down on top of the assembly.
While designing a subfloor from scratch is a valid option, more home builders, remodelers and flooring installers are turning to modern subfloor systems. An engineered subfloor system translates the basics of the scratch-built subfloor into high-performance panels that are insulated, faster to lay down, and require less construction know-how. Most importantly, a subfloor system from a trusted manufacturer like DRICORE® will give your customer the best living experience long after installation.
Leaning into Air Gap Technology for ultimate protection
Designed with Air Gap Technology, a DRICORE® Subfloor raises finished floors off the concrete to protect finished floors and furnishings from moisture that presents in concrete floors, and from small water leaks. An engineered subfloor system will not only help protect against moisture, but will also help insulate and cushion against the cold, hard concrete. Not to sacrifice ultimate protection for your customers' style preferences, DRICORE® Subfloor products can be used with engineered hardwood, vinyl, laminate and carpet. Plus, they are backed by a limited lifetime guarantee (unlike makeshift subfloors).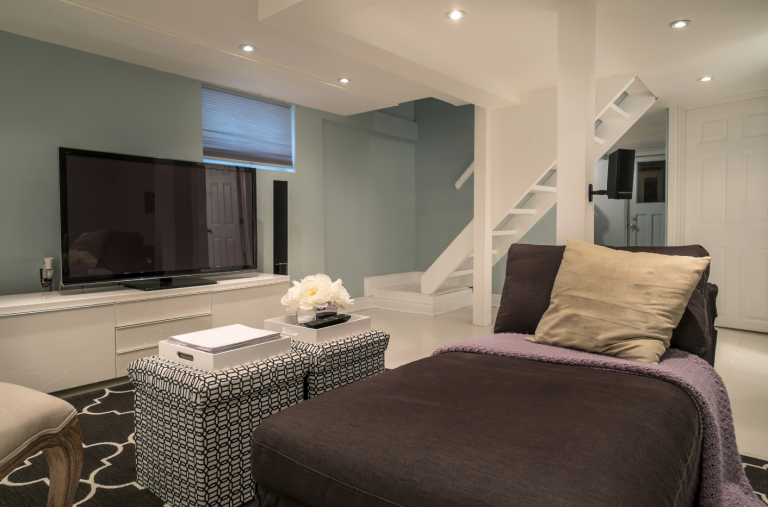 Taking a ready-to-install approach for speed of install
Consistent with the last few years of high renovation activity, U.S. and Canadian homeowners are continuing to put their dollars towards home improvement and remodeling projects. At the top of their list? Projects that promote relaxation and wellness at home, like transforming a neglected basement into a purposeful living space.
Using a ready-to-install subfloor system can help you keep pace with project demand. DRICORE® Subfloor has an intuitive tongue and groove design that makes installation fast and easy. You can finish a 500-square-foot basement in just half a day. With this level of efficiency, you can quickly move on to the next basement finishing project. In turn, you can ensure a satisfied customer—one who is happy with both the speed of install and the high quality of work.
To ensure customer satisfaction on your next flooring job, put DRICORE® Subfloor products to the test.