If you're considering adding square footage to your home, two of the most common ways to do this are to build up (build a second-story addition) or build down (refinish a basement). Each of these options has pros and cons that can impact both costs and return on investment (ROI). But the question remains, is it cheaper to build up or finish a basement?
Is adding a second story a good investment?
Adding a second story to your home can cost upwards of $500 per square foot, according to experts at HomeAdvisor, making it one of the most expensive types of additions. A primary reason for this very high cost is that it requires removing and replacing the existing roof.
That said, there are some other factors to consider when deciding whether to build up.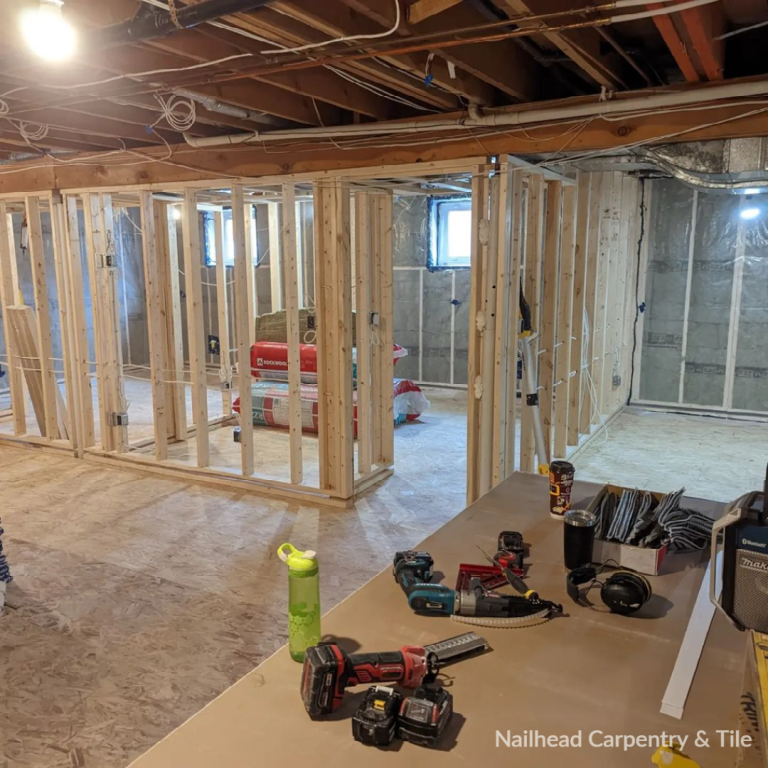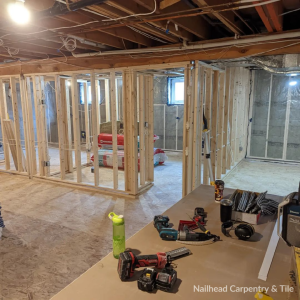 Advantages of building up:
– Increase the usable space of your home.
– A new roof and more square footage may increase your home's resale value.
– You may prefer the practicality of a two-story layout.
Disadvantages of building up:
– Very high upfront costs.
– You may have to vacate your home for several months during construction.
– You'll likely need to consult a structural engineer to determine if your existing frame and foundation can support the added weight of a second story, or if they will require a costly modification before construction on the second story can begin.
Is it more economical to finish a basement?
If you have an unfinished basement, adding usable square footage to your home with a basement remodel may be less laborious and more economical than you think. With the right building products and some DIY skills, you could be well on your way to expanding your home's livable space in just a few days.
Finishing an unfinished basement is a cost-effective option, with an average price of around $15 per square foot. Plus, it provides an excellent potential return on investment while expanding the usable space of your home.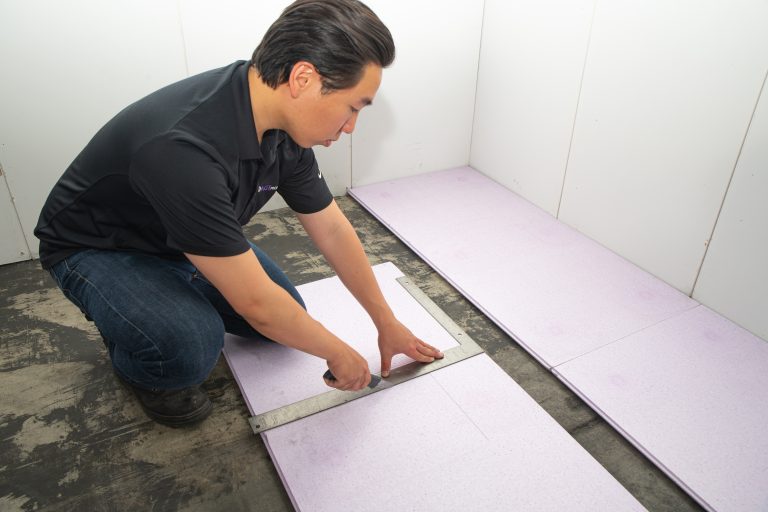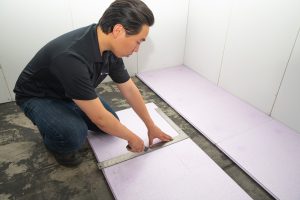 Reasons basement finishing is a good idea:
– Cost-effective. According to HomeAdvisor, the typical cost to finish a basement ranges from $2,800 to $33,985, with the U.S. average at $18,395.
– A smart investment, as installing high-performance building products can protect your basement from the damaging effects of moisture, mold and mildew.
– Can increase your home's energy efficiency, which may help lower heating and cooling costs.
– Some or all the projects can be completed by a DIYer.
– You can continue to live in your home during the basement finishing process.
Disadvantages of basement finishing to consider:
– A finished basement may not count as part of your home's listed square footage.
– You may need to hire a structural engineer if you're tearing down any basement walls to make sure they're not loadbearing walls.
Save time and money with DIY-friendly building products and tools
To maximize your ROI on your newly finished basement, completing some or all the labor yourself can help lower your costs. There are also certain building products and tools designed specifically with the DIYer in mind, making it faster and easier to complete a basement finishing project on your own. For example, the DRICORE™ PRO Concrete Repair system can help you quickly seal, fill and reinforce any cracks in your foundation floor or walls. Take your project one step further and install a DRICORE® Subfloor, which will help protect your newly finished basement floors from damage caused by moisture, mold, mildew and small water leaks in the future.
A basement remodel could be the right choice for you
With an excellent ROI, low cost and a DIY-friendly difficulty level, finishing your basement is one of the best ways to increase your home's livable square footage without breaking the bank.
Check out the DRICORE® line of products that are specially designed to help you transform your basement more quickly and easily than you thought possible.